1 november 2022
First international workshop
"Patient and Public Involvement in Cancer Research"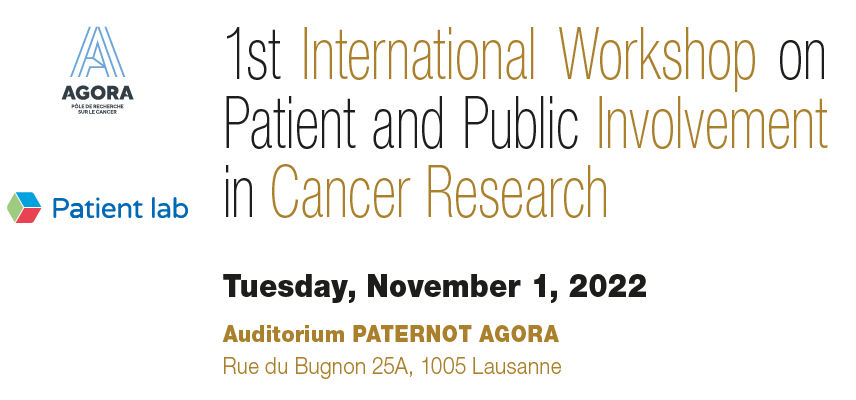 On November 1, 2022 the first international workshop on partnership in cancer research, organized by the Laboratoire des Patient-e-s, took place at the AGORA in Lausanne.
This day marked the first event bringing together researchers, patients and relatives, citizens as well as representatives of institutions involved in the field of PPI in Switzerland.
In addition to learning about international experiences during keynote lectures by experts from various countries, participants had the opportunity to discuss in small groups about current topics and challenges - both at national and global level.
A day full of exciting projects and inspiring encounters!
Curious to know more? Take a peek at the program and abstract book.
Picture gallery: